Miso soups
Miso soup: an authentic recipe produced in France
ARIAKÉ Miso soups represent traditional Japanese know-how, produced in France.
To prepare Miso soup, you need water, seaweed broth (dashi) and, of course, Miso paste. Miso is a traditional Japanese food in the form of a fermented paste made from a mixture of soybeans, rice, a natural ferment called Kõji and sea salt.
To enjoy, simply pour simmering water over the preparation, let it soak in, and add ingredients to taste: wakame seaweed, tofu, spring onion, green onion, etc.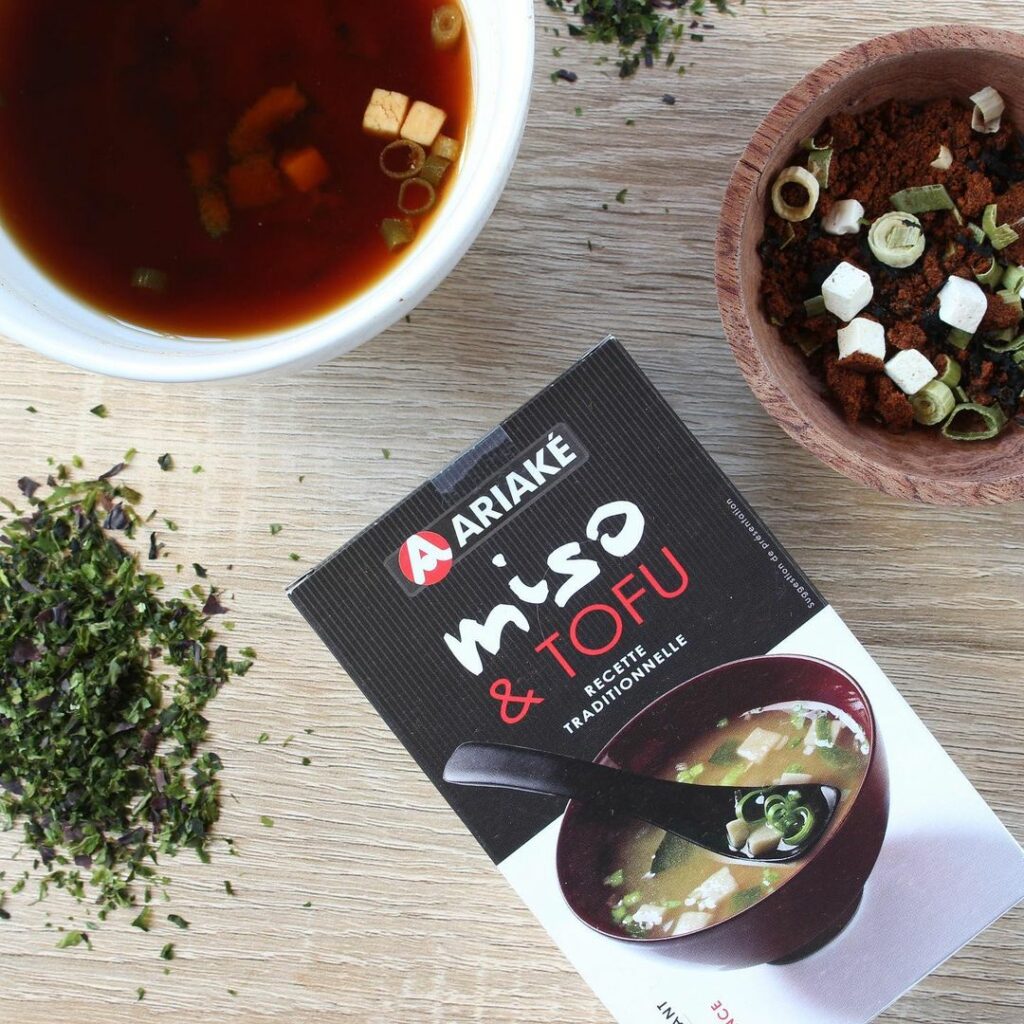 NUTRITIONAL VALUES
Miso & Tofu
Per 200ml :
Energy: 151.7 kJ / 36.1 kcal
Mat. Fat: 1.3 g / of which saturated fat: 0.3 g
Carbohydrates: 3.3 g / of which sugars: 1.3 g
Protein: 2.7 g
Salt: 2.2 g
Discover our approach >